This page shows Phil Craze's progress as he attempted to beat the indoor rowing record – it all started at 9am Thursday 12th May, and at 08:35 Friday 13th May he beat the age group record (307683m). At the end of the 24 hours, the overall record (313112m) had been beaten by 136m!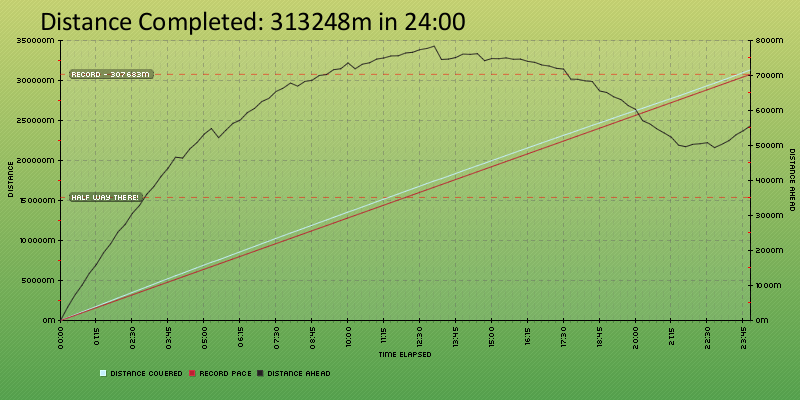 This is a 24 hour row in aid of the Stroke Association and the Multiple Sclerosis (MS) Society Scotland. In the process, Phil is attempting to break the age group world record, which has been held for over ten years.
Both these organisations are important to me and if you'd like to support them too, then please visit my Stroke Association fundraising page or my MS Society fundraising page. Thank you in advance for your support.
Note from David T:
To answer all the questions about reading the graph: The pale blue line is how far Phil has done so far, and the red line is how far would be covered if he was matching the record pace (both are attached to the left-hand scale). The dark line is attached to the right-hand scale, and shows how far Phil is ahead of the record pace. I hope that helps make some sense of it!